We treat people, not teeth.
Offering Periodontal & Implant Dentistry in a relaxed Environment
Office Location
769 South Main St. Suite 100
Manchester, NH 03102
Our Focus is on You and Your Unique Needs
We make you feel at ease.  After all, there's already so much stress in the world, that you don't need care of your teeth to add to it.  From quick and easy appointment scheduling to after-procedure follow-up, we work hard to ensure we not only meet your dental needs, but exceed them, and do so in a way that shows we care – because we do.  Just ask our patients.
Patient Testimonial
"I cannot say enough about this man.  My whole life I have been deathly afraid of the dentist.  When I had to get my tooth pulled I was told he was the best, and they were not wrong.  He made sure I never felt pain.  He even came in on his days off to help me.  He was AMAZING!!!"  – K.W.


Dental Implants
For many people, dental implants are a part of life. At Dr. Roland Bryan's office, we use the most modern, minimally-invasive dental implant procedures to ensure your long-term oral health. Why? Because we believe your comfort is just as important as your treatment outcome.
Extractions
There are many reasons why a patient might require a dental extraction—from removing an impacted wisdom tooth, to reducing infection from a broken tooth to making space for braces. Whatever the reason behind your tooth extraction, you can trust our caring, professional team with your procedure.
Sinus Lifts
A Sinus Lift can make dental implants possible. Also known as a bone graft, it involves adding bone to your upper jaw and maxillary sinuses, located on either side of your nose. This surgery is performed when sinuses are too close to the jaw for dental implants to be placed.
Gum Grafting
Gum grafting is a procedure commonly used to stop the progression of gum recession and help prevent tooth decay and loss. A receding gum line is something that happens very gradually over time. If your teeth appear longer, or you've developed a sensitivity to hot or cold food and drink, your gums may be receding, exposing your tooth's root.
Gum Disease
Gum disease can range in severity, and can be brought on by many different elements. Maintaining proper gum health is not only crucial to keeping a great smile, it's also vital for preventing other serious health issues. Untreated gum disease can lead to tooth decay, tooth loss & according to some experts, an increased risk for heart attack!
Dr. Roland R. Bryan,  D.M.D
Caring for Patients for Nearly a Quarter Century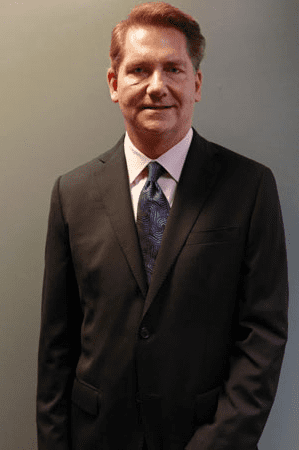 Dr. Bryan is a big fan of New Hampshire.  A native of Manchester, he is a graduate of West High School and St. Anselm College.  As a professional at the top of his field – he graduated from Tufts Dental School and received a post-doctorate degree in Periodontology from Boston University Hospital – he could put his skills to work anywhere, but loves being a part of the greater Manchester community that he calls home.
Dr. Bryan is a member of the American Academy of Periodontology (AAP), the American Dental Association (ADA), and the New Hampshire and Manchester Dental Societies.  He served as president of the Manchester Dental Society in 2010-2011, and is also a member of the International College of Dentistry, The Pierre Fauchard Academy and the Omicron Kappa Upsilon (OKU) National Dental Honor Society.
When not at work, Dr. Bryan can often be found boating and fishing.  His love of travel and family is matched only by his passion for his work and his commitment to his patients, which does not go unnoticed.
"I would refer him over and over again. My experience with having my gums lifted to cover my teeth after having Invisalign was amazing. His staff was so pleasant.  I was able to get in right away . . . When I came in for my appointments, he was the one greeting me and bringing me into the room. He talked me through my whole procedure, and his technique was amazing. I had little to no pain during and afterward. He made the whole process so easy and less stressful."